An update on Sunshine Contacts from this past weekend! 
What do we do again?  Sunshine's takes mundane tasks and make them magical.  And we're starting with contacts.  Sunshine Contacts is your behind-the-scenes contact brain — keeping your contacts organized, up-to-date, accurate, and syncing them to where you need them, when you need them.
What have we been up to?  We learned a lot from the v1 release of our contacts product.  Last August, we "soft launched" our v2.  Customers love it, and we have maintained a 4.8 rating in the App Store: Sunshine Contacts in the App Store. We also launched Sunshine Birthdays, more about that below.
What's new in Contacts? Version 1.39 is in the App Store and it has:
* Sync – This is our most requested feature. Once your contacts are de-duplicated, organized, accurate and complete, how can you get those Sunshine-improved contacts synced in iOS where you can use them as part of your daily routine across all the apps on your phone? Sunshine Sync does just that. For $39.99/year or $9.99/month, we will sync your contacts to iOS and Google — so they are right where you need them, when you need them.
* Better support for international phone numbers – Do you have international phone numbers in your contacts that don't work?  Fear not – Sunshine Contacts will fix them for you.  Plus, we'll flag which country it's for and format the numbers properly.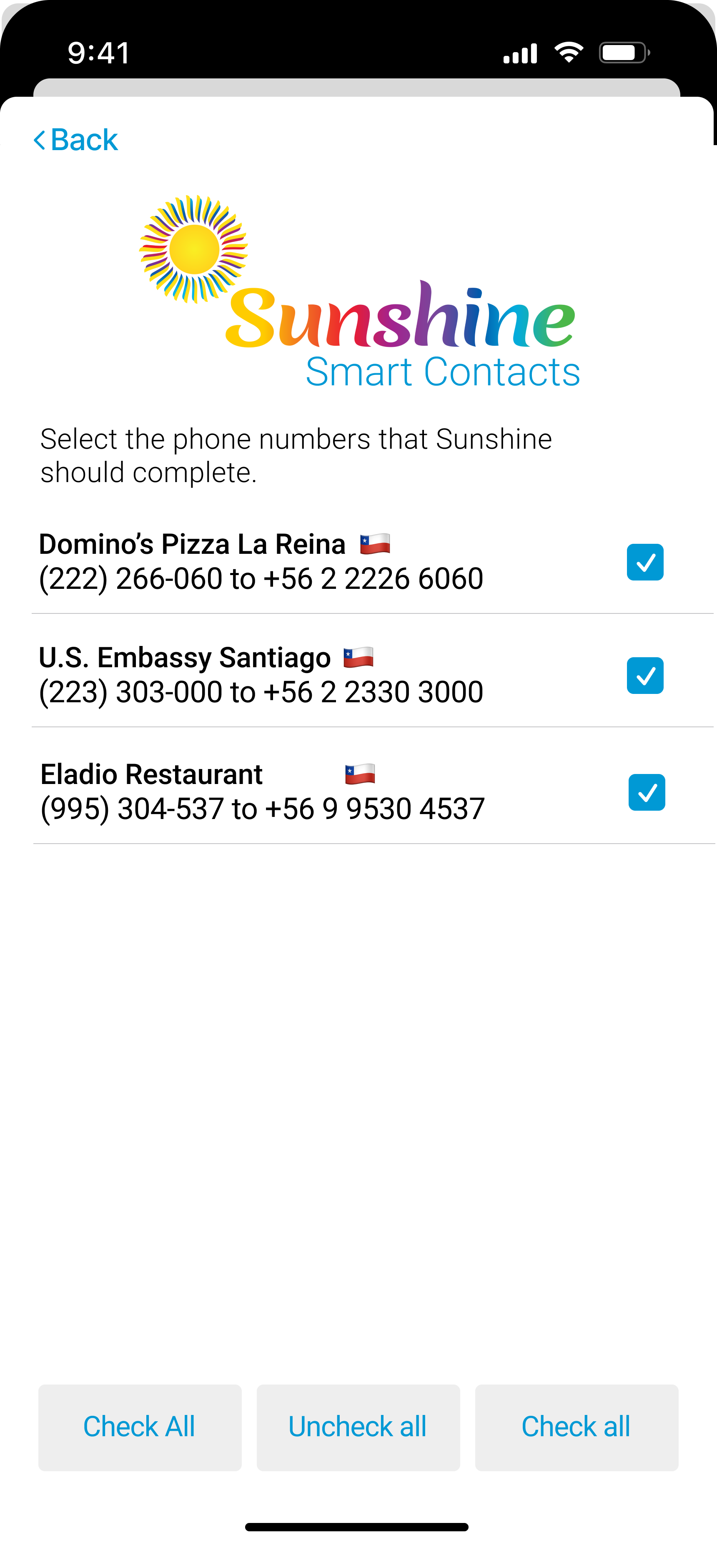 * Better and more LinkedIns on contact cards – We work hard to identify the right LinkedIn for a person, so we can add their professional information to your card. Recently, we've seen nice gains and improvements that have allowed us to enhance more cards with LinkedIns.
What does Sunshine Birthdays do? Version 1.35 is in the App Store: bit.ly/sunshinebirthdays
Sunshine Birthdays accesses calendar and contact entries as well as birthdays from Facebook, all with your permission of course, to get a complete list of birthdays. Then, the app makes it easy to receive reminder notifications, weekly emails, and also offers some fun ways to celebrate with witty text messages, animated eCards, sending flowers or getting gift suggestions.
Have a great weekend!
Marissa Mayer & Enrique Muñoz Torres
Co-founders, Sunshine